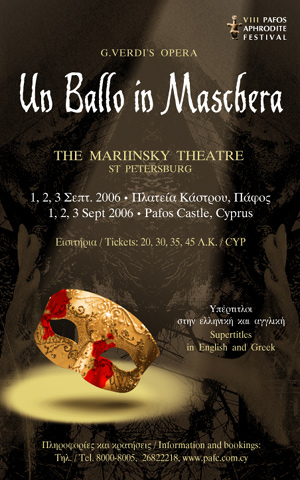 Many of you know that the Paphos Aphrodite Festifal takes a place every Autumn since 1999. This year the Marinski Theatre from St Petersburg will be travelling to Cyprus to perfom Un Ballo in Maschera – The Masked Ball a colourful opera written by Guiseppe Verdi.
The opera will be performed on Friday 1th, Saturday 2th and Sanday 3th September 2006 at 20:00. The tickets are available at &pounds;20 – &pounds;45. For moe information, please, visit www.pafc.com.cy.
We are going to be there! Definitely!