The well-known company Trolltech, which develops Qt, has announced his Qtopia Greenphone. This smartphone is unique because it's open for development and upload new mobile applications. The specification is quit similar to others: quad band GSM/EDGE handset that boasts a QVGA touch screen display, 1.3-megapixel camera, 317MHz XScale processor, 128MB ROM, 64MB RAM, Bluetooth, and a miniSD card slot.
Greenphone will ship with source code for all the native phone applications in addition to development tools and the phone itself
It's cool and geek smartphone but the price is also cool – $700! So, if you have this money and want to develop for mobile Linux phones go ahead! The Greenphone is expexted to sell on the middle of this September.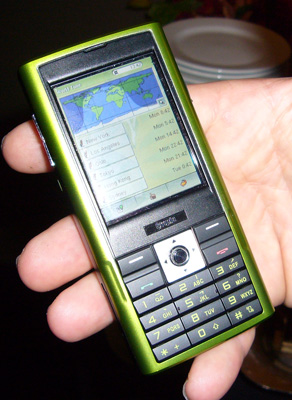 Updated: Trolltech announces pricing for Greenphone kits: from $695 to $890