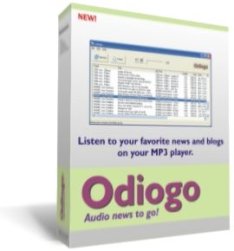 Using Odiogo software which contst only $29.99 you can easily to listen your favourite RSS:
Odiogo downloads your favorite RSS news and blog feeds and converts the text into spoken word—easily heard on your MP3 player, when and where you want. In other words, you can convert any RSS news and blog feed into a Podcast!
It's really cool and it may save a lot of time. Especially for citizen of megapolises. While you go to work in subway, for example, you already know all latest news.