BMW's next generation 3 Series, code-named E90, is only due to be launched in the first half of 2005. However, the brochure has lifted the cover on the newcomer.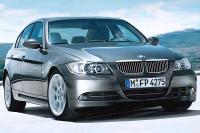 This also hints at a possibility that BMW planned to have a surprise unveiling of the car at next month's Paris Motor Show.
The photos show that BMW decided to play it safe with the all-new 3 Series, keeping the design conservative with styling mostly influenced by the X3 and 1 Series.
BMW didn't introduce the same radical design cues of the 5, 6 and Series models on the 3 Series, which is a big profit earner for the company.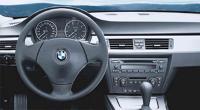 However, the interior of the 2006 3 Series is a showcase of the company's new design direction with simple lines. It is very similar to that of the 5, 6 and 7 Series models. Furthermore BMW's controversial iDrive system is also available on the new 3 Series.
The car has grown in size with an overall length of 4 520cm, offering more interior space especially for rear passengers.